Form vs. Shape Advanced Training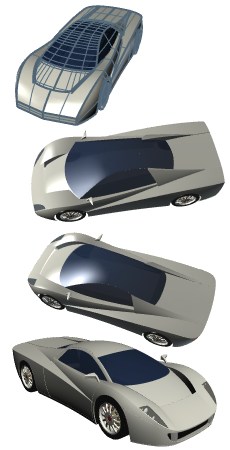 This collection of three extended tutorials is the most advanced modeling training available for Rhino 3D, yet easy to follow thanks to very detailed instructions and high quality production. This is the product to help bridge the gap between knowing what the tools are and how to apply them to make Rhino do what you want.
They include 'online' HTML and printable PDF versions(about 620 pages total)illustrated with over 2300 screenshots and over an hour of video clips. To see more extensive excerpts than available on this page and full-quality video, you can download this 116MB self-executable demo with over 100 pages of content.
Up-to-date for Rhino V4.
Aircraft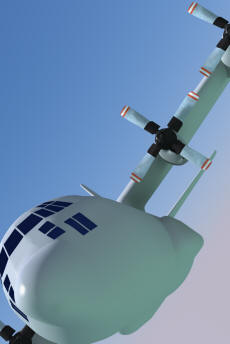 This model of a C-130 Hercules contains nearly 400 separate surfaces(both halves.) Numerous elaborate blending situations and smoothly integrating double-, single-curved, and flat forms make this a challenging model.
It is not actually about aircraft design, this will not fly! It is for anyone who wants to make high-quality models.
Helmet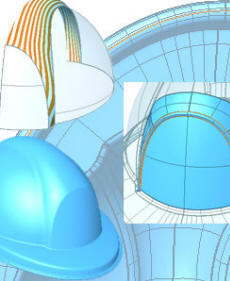 This tutorial, the shortest of the three, uses the modeling of a 'hard hat' to illustrate how the purpose of a model and the constraints behind it impact the choice of surfacing technique.
Certain general approaches to surface modeling will be more suitable depending on if you are using the tool to create a concept from a napkin sketch, reproduce in 3D an existing or highly specified design, or modify or repair an existing model. It comes down to what parts, what dimensions and forms, of the design and the model, are firmly nailed down and which have flexibility; what you know and what you're trying to figure out. To illustrate this, one deceptively tricky area is modeled using several different techniques.
You can view the table of contents and a section of the tutorial here.
Car Concept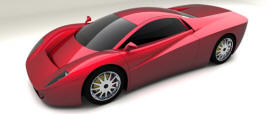 This tutorial is not simply about modeling a car body, it shows the use of freeform NURBS surface modeling in a concept development process. The first half starts with creating a rough initial model. That model is then refined and modified to produce two concepts. In the second half, one of them is further refined and detailed.
View an excerpt here.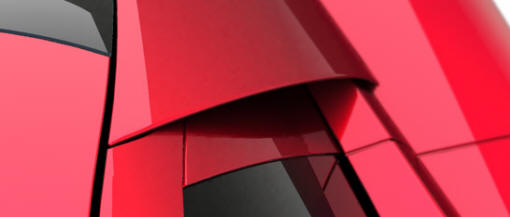 The product is delivered as a download for installation on Windows PCs. Ask about other options.
Regular price: $US49 for download delivery. Click here for ordering information.